K
Killbush Park near Philadelphia, PA has been abandoned for years. It might look like something straight out of your worst nightmare with its overgrown landscape and faded signs. That hasn't stopped owner Neal Fehnel, who has hopes and dreams of reopening the amusement park. Recently, I met with Neal for a tour of the abandoned park, which is home to the oldest funhouse in America. This journey led me down a path of nostalgic memories, accompanied by Neal's often humorous personal anecdotes. After all, Neal Fehnel is a former Ringling Bros. circus clown and current clown-for-hire.
The more than 100-year-old landmark was closed to the public in 2007 after suffering water damage from several floods. Neal Fehnel has no misconceptions about opening the park again; he understands it will be a daunting task, but he remains hopeful. As we walk around the park, he points out needed improvements and describes his vision for the park's future. The power has been off for years and it would cost at least $20,000 just to turn it back on. Most of the rides are gone; large cement spheres that resemble crop circles are all that are left of some attractions, most notably, the large carousel that used to greet patrons as they entered the park. This of course doesn't stop Neal from reminiscing about each ride as we slowly traverse the apocalyptic landscape. The original roller rink remains frozen in time, with leather roller skates scattered about. The wood floor is still remarkably smooth; only a few major blemishes mar its surface. I've been to abandoned places all over the world, especially in Ohio and abandoned amusement parks always fascinate me the most. Some are even considered to be haunted places.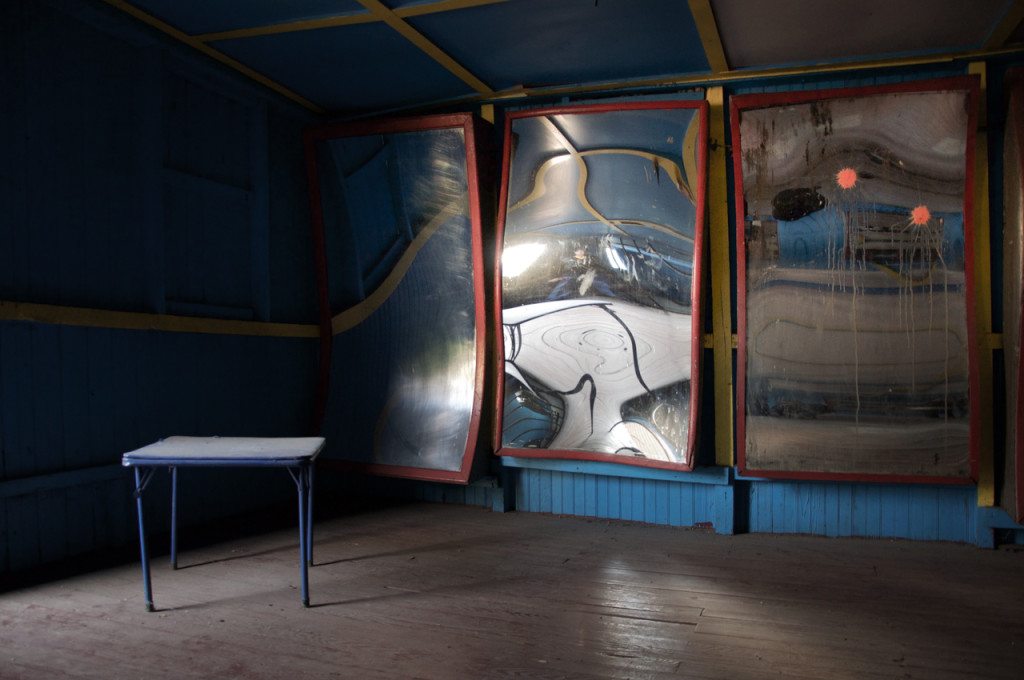 We make our way into the funhouse, which is filled with all sorts of goodies, from creepy clown face paintings to the original funhouse mirrors. We make our way through the spinning tunnel and up some stairs that move left to right; finally, we reach the top of a platform where a large wooden slide awaits our glorious descent back down into the dark reality of the abandoned park. Neal takes the plunge first; he quickly slides to the bottom then looks up at me and smiles. His hopeful attitude in the face of extreme challenges is an inspiration to us all. Fehnel doesn't know when the park will reopen, but he is confident that it will reopen one day, and I believe him.
Authors Note: This place is not abandoned and highly guarded by people and alarms. Trespassers are prosecuted to the fullest extent of the law.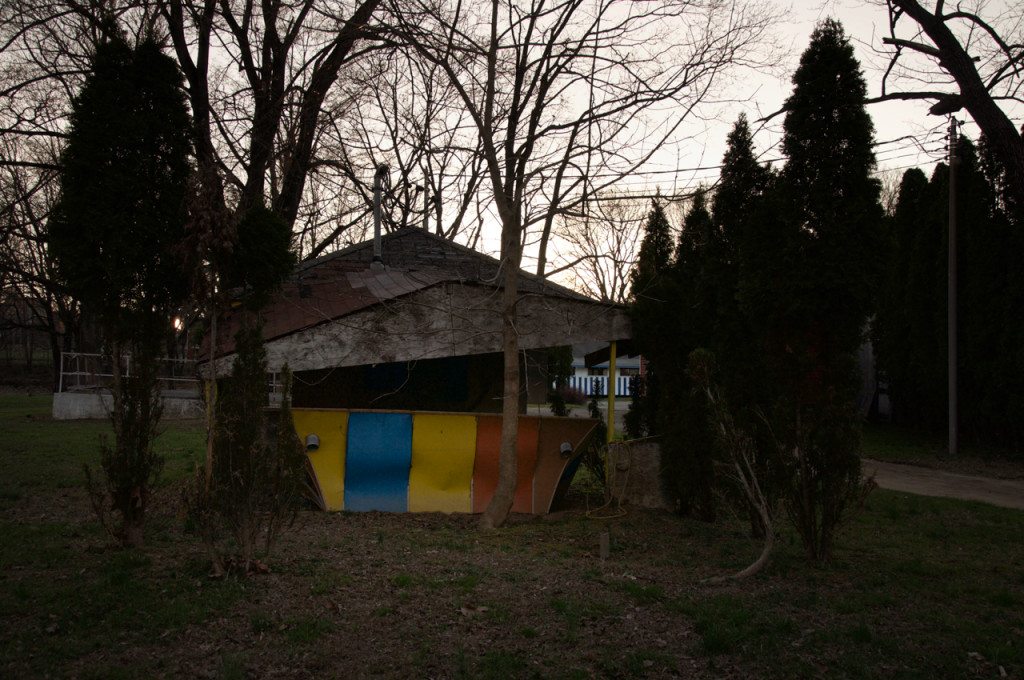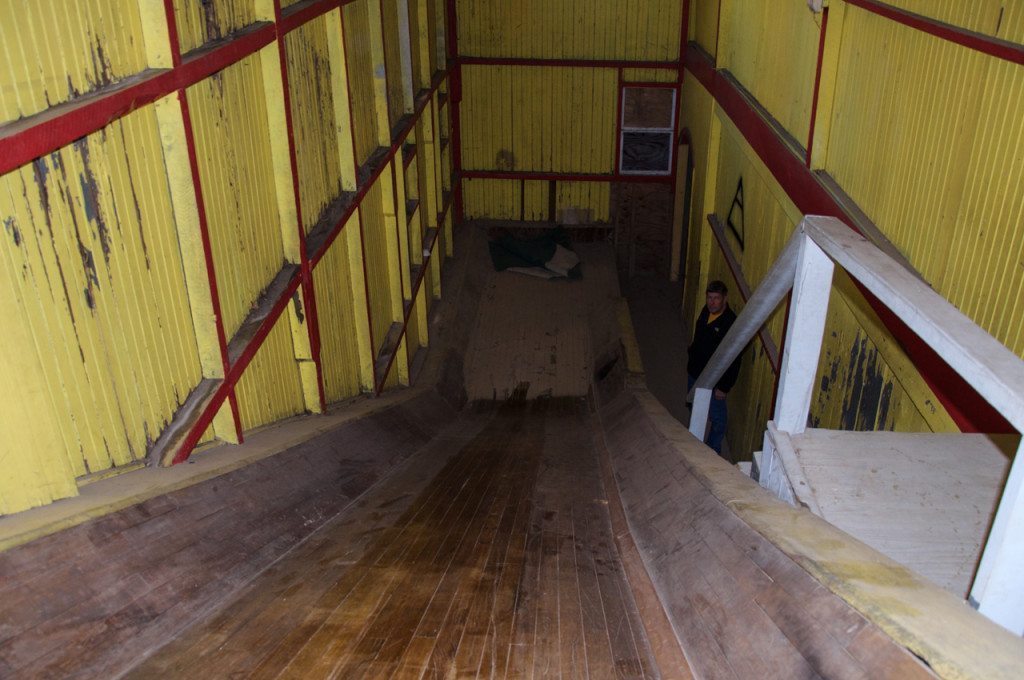 Pictured owner Neal Fehnel waits for me to slide down the historic wooded funhouse slide