1
10th Anniversary of Hurricane Katrina
In August 2015, The Guardian Newspaper hired Seph Lawless to document New Orleans for the 10th anniversary of Hurricane Katrina.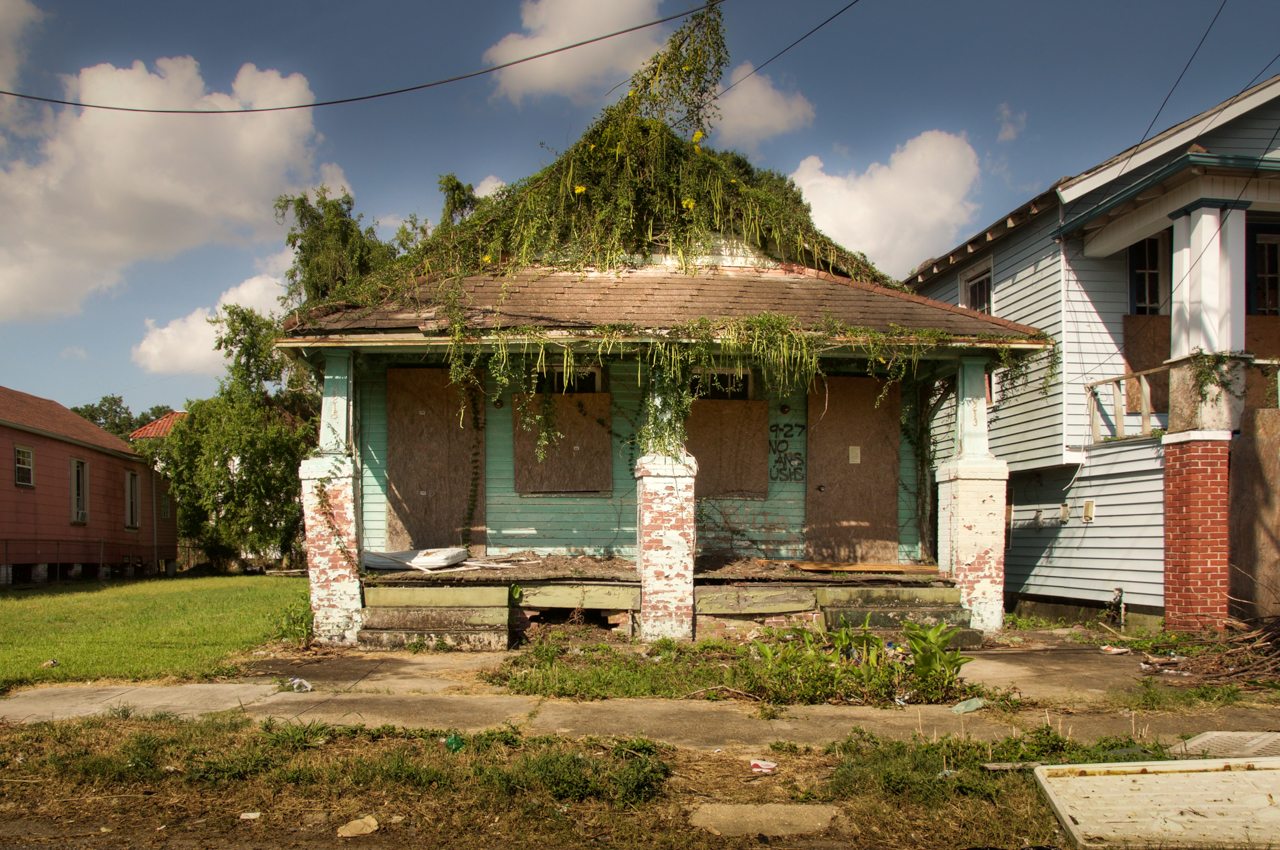 The images were powerful and quickly went viral resulting in over 8,000 shares with media outlets all over the world. The images were voted among the Most Popular Photo Galleries for the Guardian for 2015, solidifying Seph Lawless as a photojournalist.
Today, Lawless is an ongoing contributor with several clients that include CNN and the Huffington Post.
A decade after Hurricane Katrina, abandoned homes, schools and factories still blot some New Orleans neighbourhoods. Photographer Seph Lawless, who specialises in documenting the ruins of forgotten America, paid a visit

Maggie Carroll couldn't sleep – not after what she had read earlier in the day. It was 11 January 2006, four months after the deadly floods triggered by Hurricane Katrina had swallowed many of New Orleans' neighbourhoods.
Carroll and her husband were among the first to return after the storm and take stock of theirs, Broadmoor, a low-lying area whose raised bungalows and colourful shotgun houses had been inundated by up to 10 feet of water. The Carrolls' home on Walmsley Avenue had been left structurally sound; its wood floors didn't buckle. Still, the water had picked up pieces of furniture, carried them across rooms and left them ruined. It broke up the back deck and crushed the garage door, before submerging Maggie's grandfather's 1963 Chevy.
Renting an apartment off Magazine Street, a short drive away, for $1,300 a month, the Carrolls faced days filled with uncertainty. Then, on 11 January, the front-page story in the New Orleans Times-Picayune gave them yet another jolt. A mayoral-appointed Bring New Orleans Back Commission had sketched out a plan it hoped would open the tap of federal aid. Crafted by a team of outside consultants, the blueprint suggested concentrating redevelopment on the city's higher, less-flood-prone ground.
In Broadmoor, an area with a long history of civic pride, that green dot proved a symbolic turning point in the uncertain days after the flooding. "It was so intense that you couldn't even describe the situation to a family member," Carroll says, explaining how 400 residents crowded under a tent days later to try and make sense of it all. "We decided to deal with this just like we'd been dealing with all of this nonsense."
The proposal to shrink New Orleans caused a massive public backlash, especially since countless residents remained scattered across the country with no say in the planning process. The plan bore out the fears of working- and middle-class New Orleanians – many of them African American – who tended to live in low-lying areas. They distrusted the city-elite's motivation in rebuilding. The Bring New Orleans Back Commission merely made people wonder whether parts of the city would be brought back at all.
These people had, of course, already experienced severe trauma. Government preparation for and response to the humanitarian disaster had proven woefully inadequate. More than 1,800 died across the Gulf Coast region, which also suffered more than $100bn (£65bn) in damage. The flooding put roughly 80% of New Orleans under water and displaced more than 400,000 residents. Some who didn't escape were drowned and entombed in their own homes. Others were stranded in squalid conditions at the Superdome, the city's football arena. Orders circulating through the police department authorised officers to shoot looters as the city fell into a state of collapse.